Some recent projects…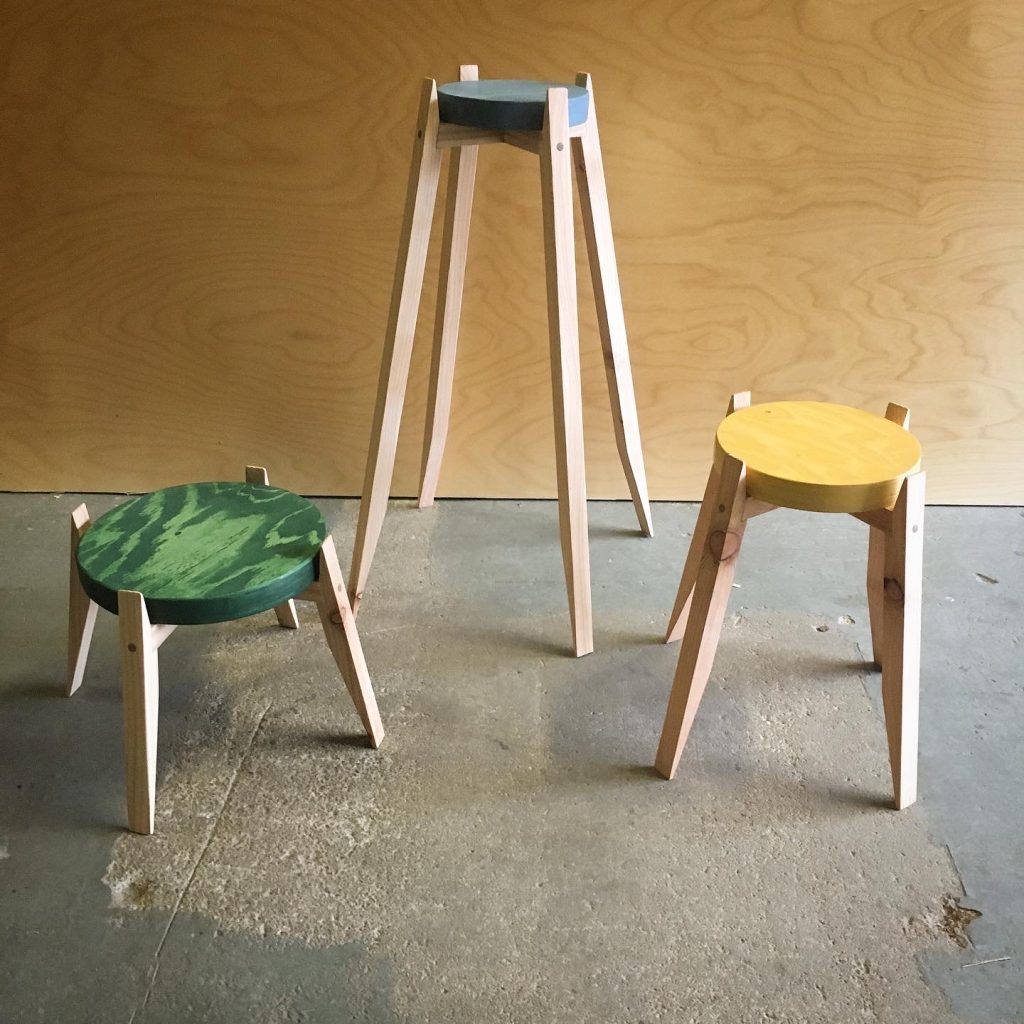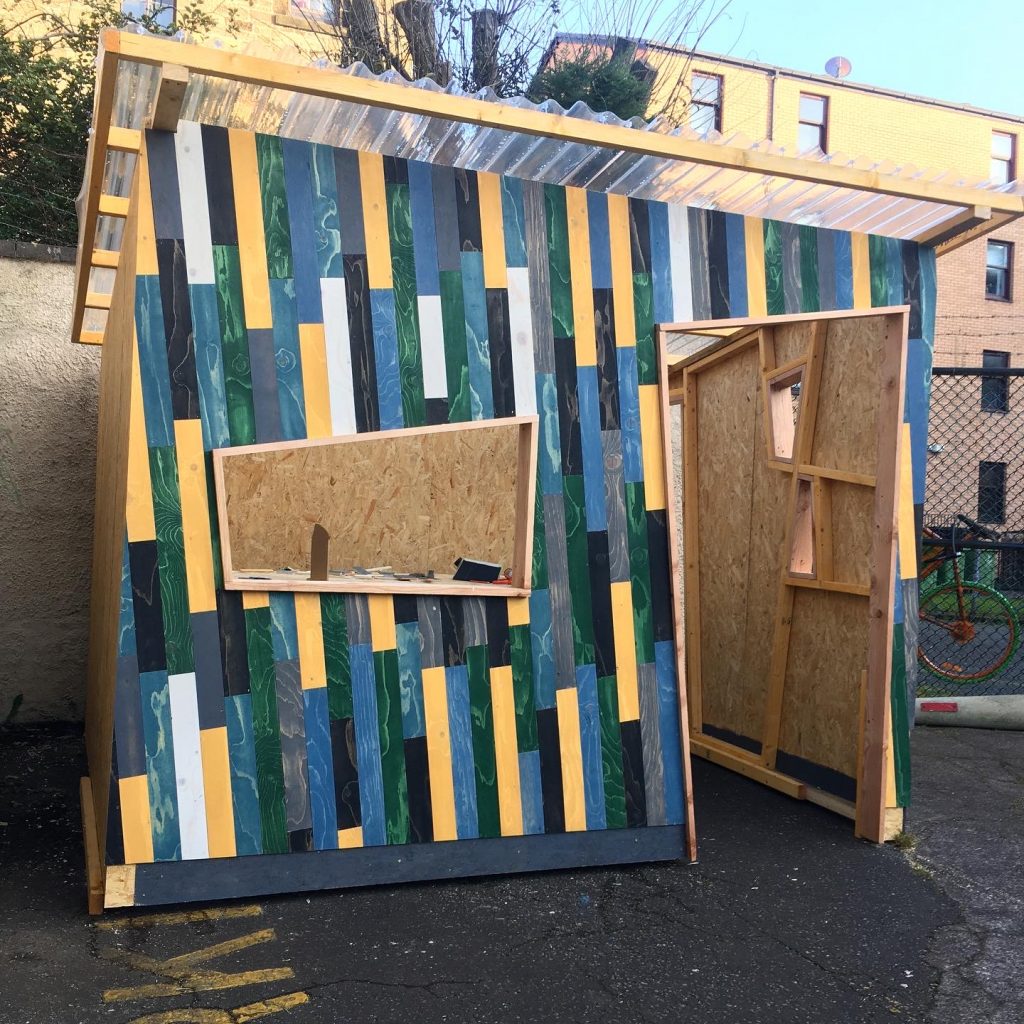 ,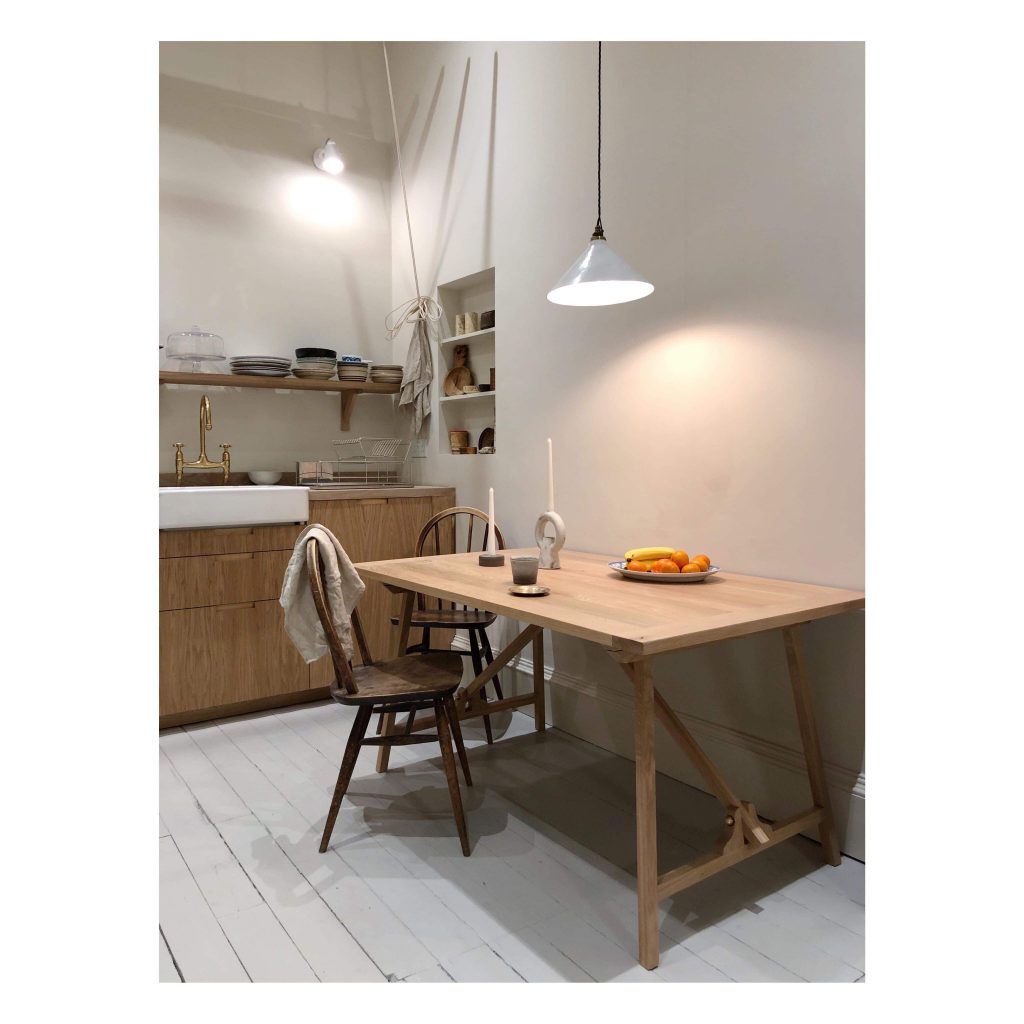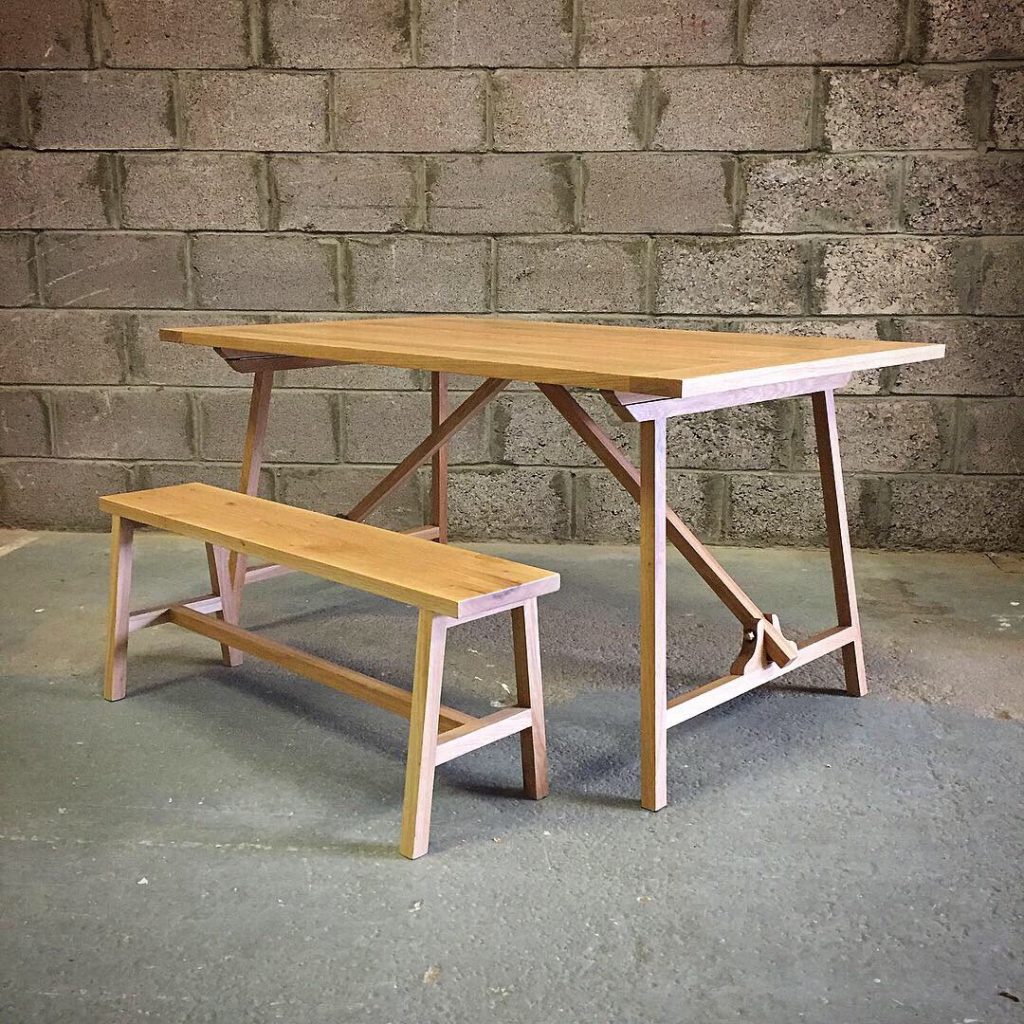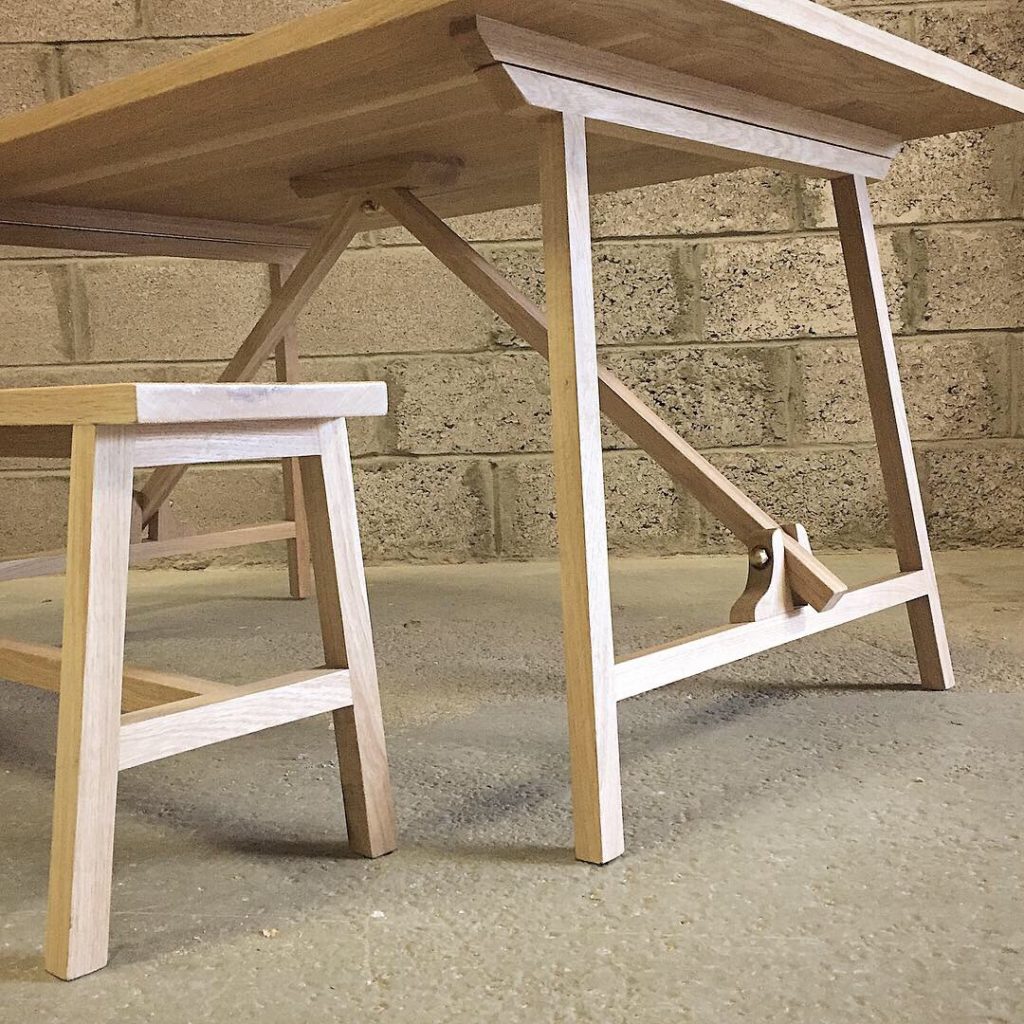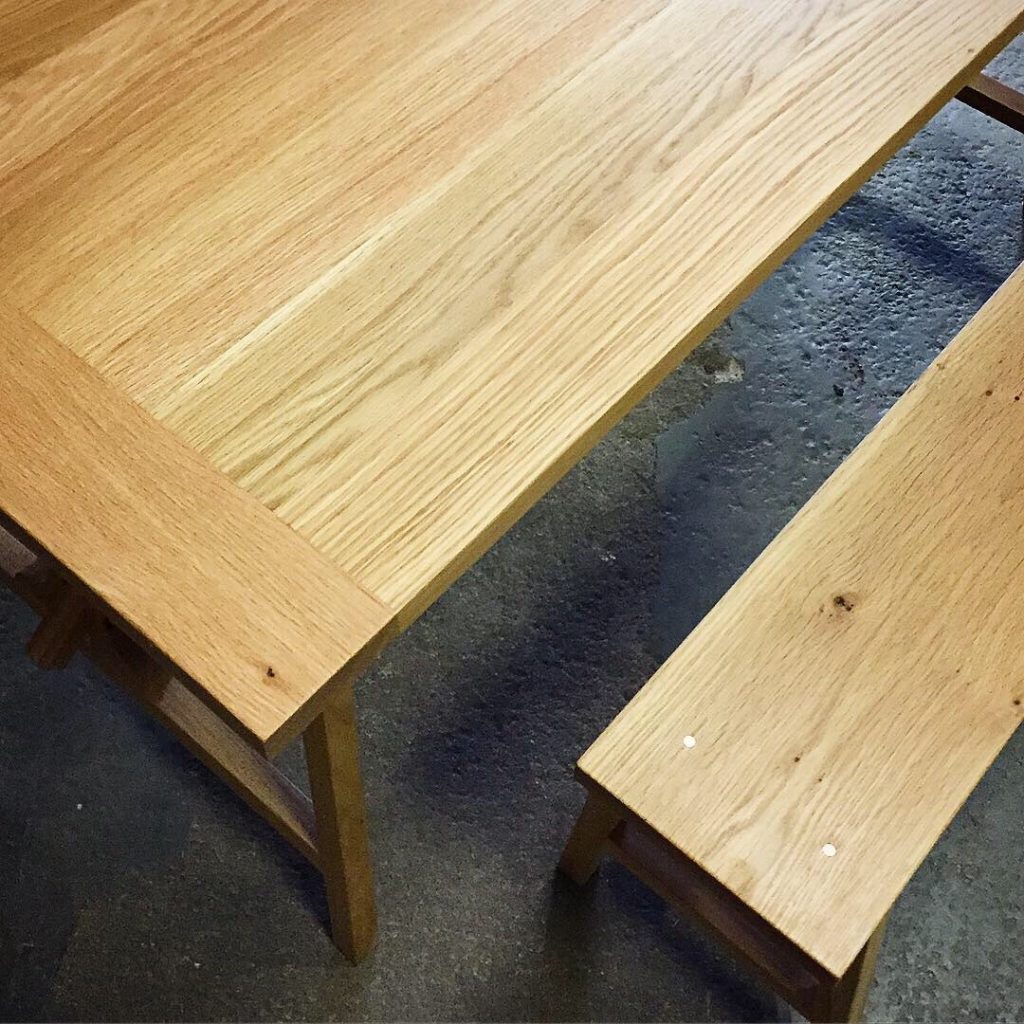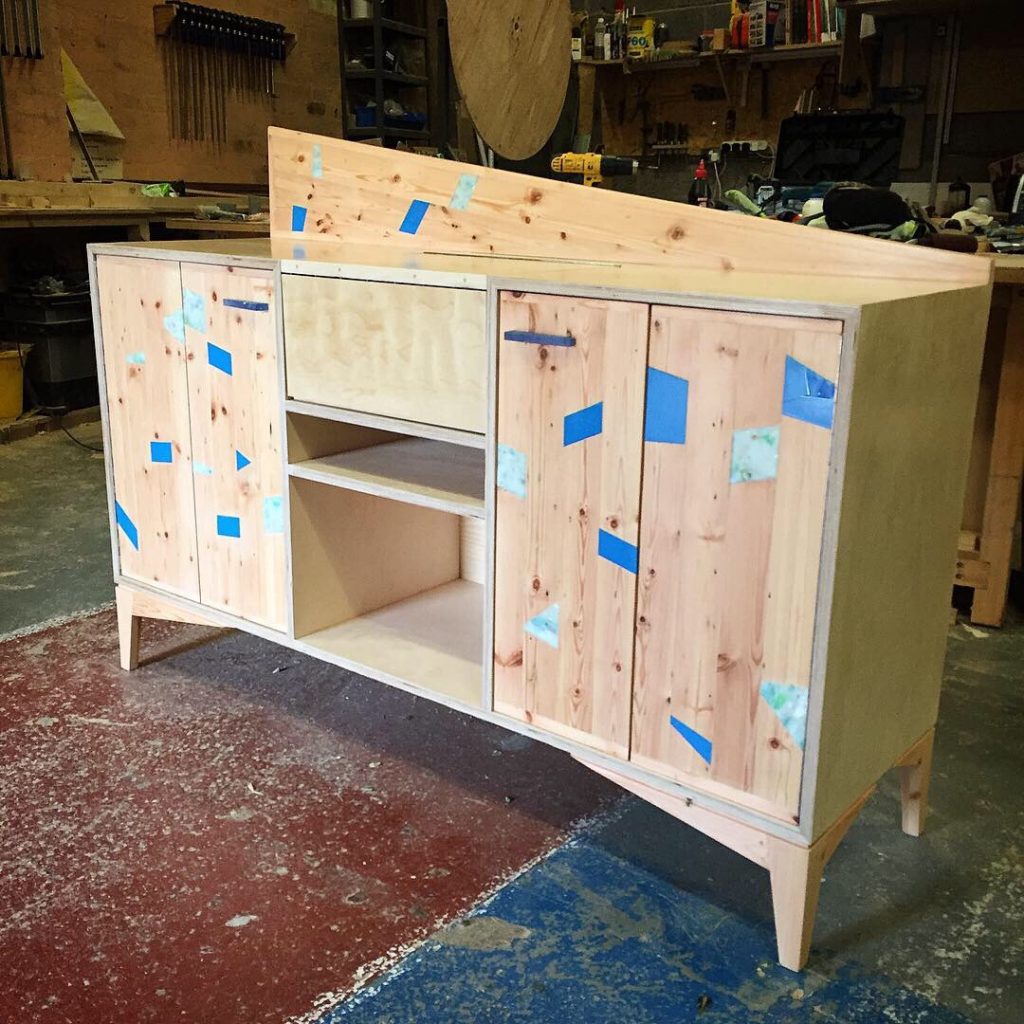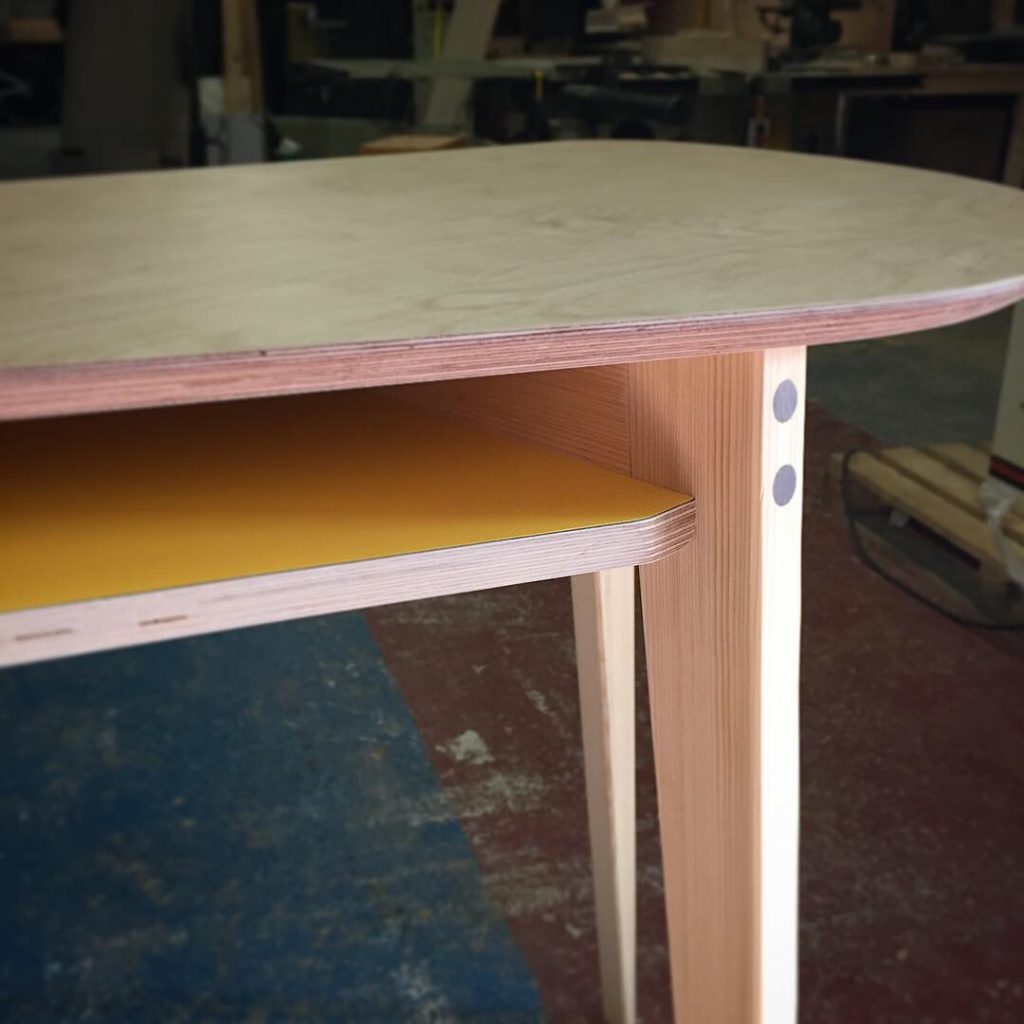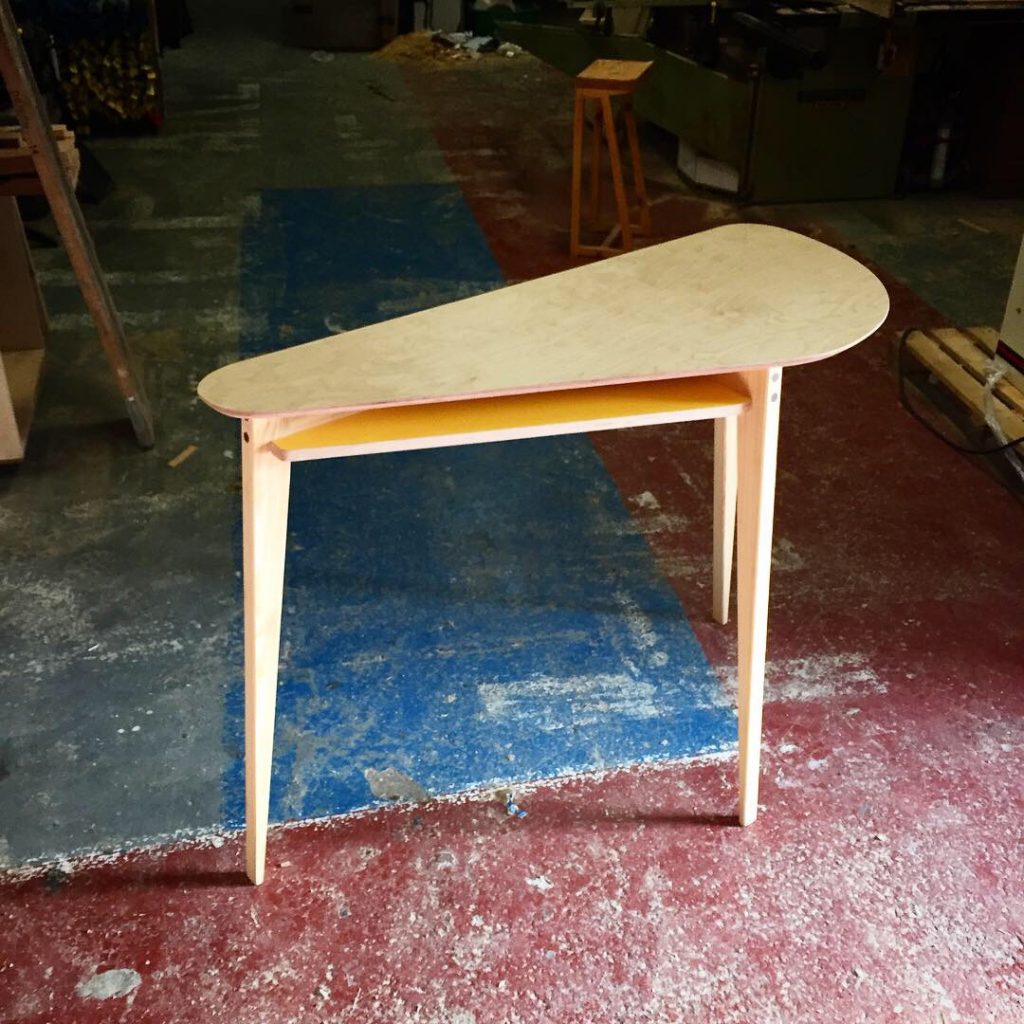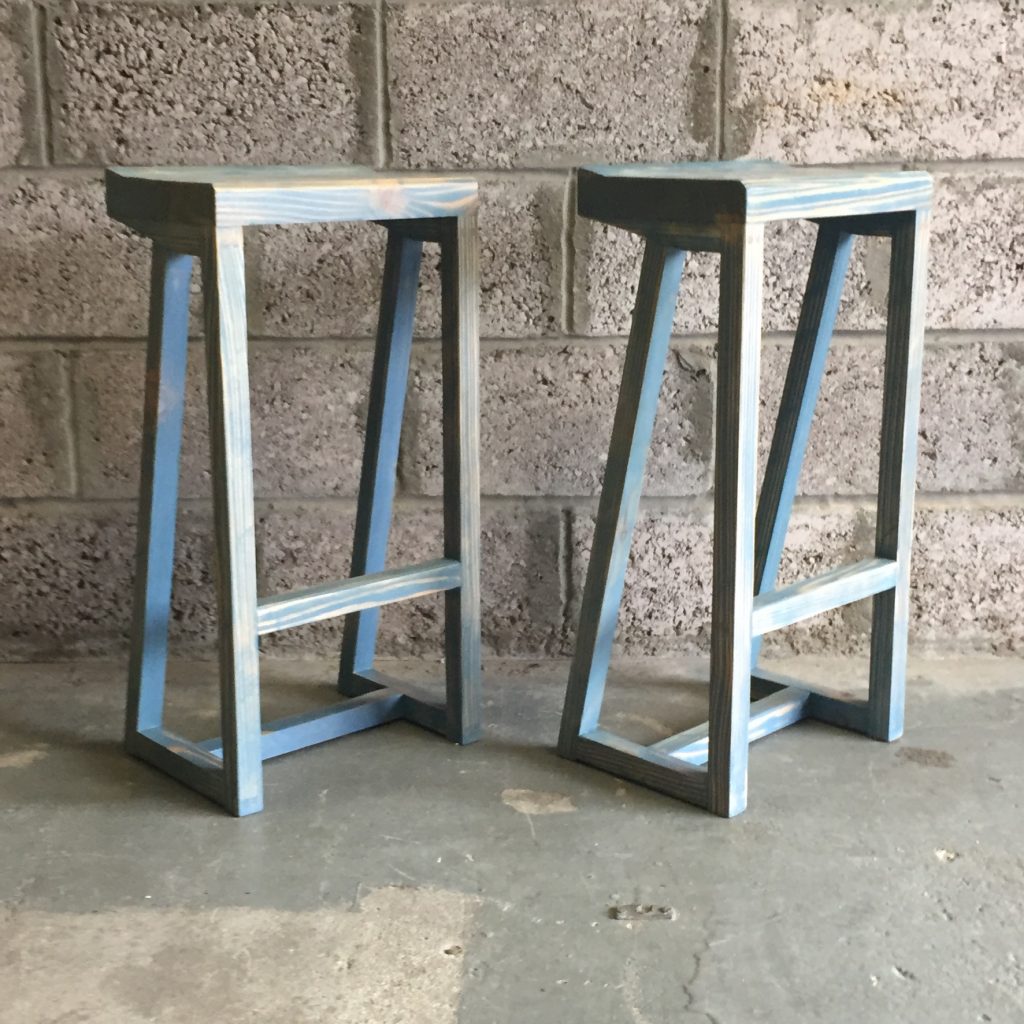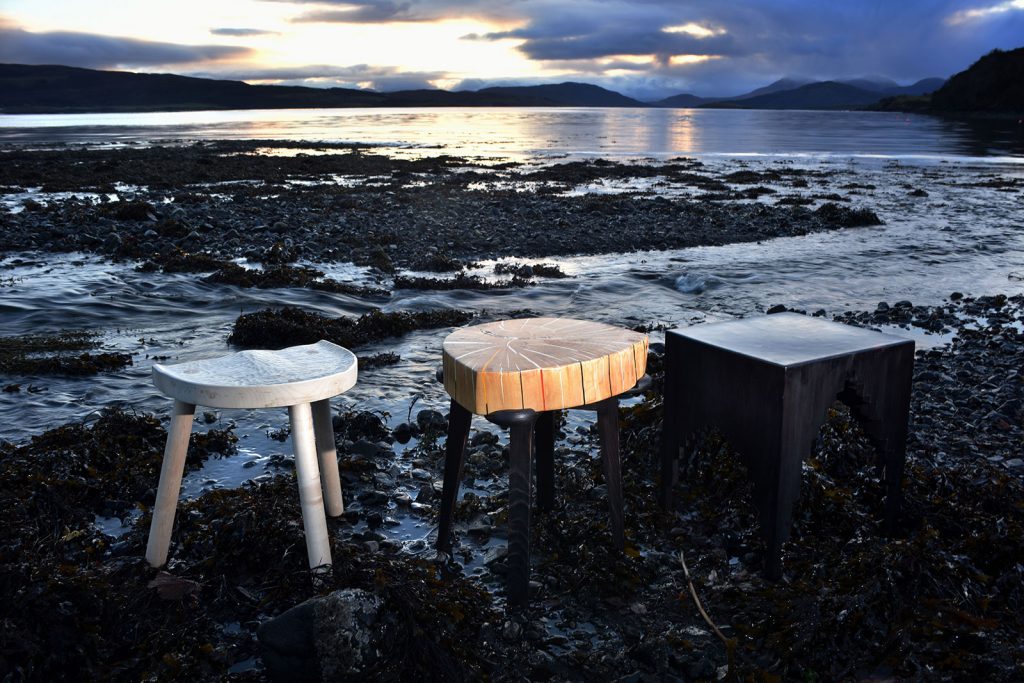 ATLAS Arts commission 2018. Collaboration with Ewan Thomson. Photograph Iain Smith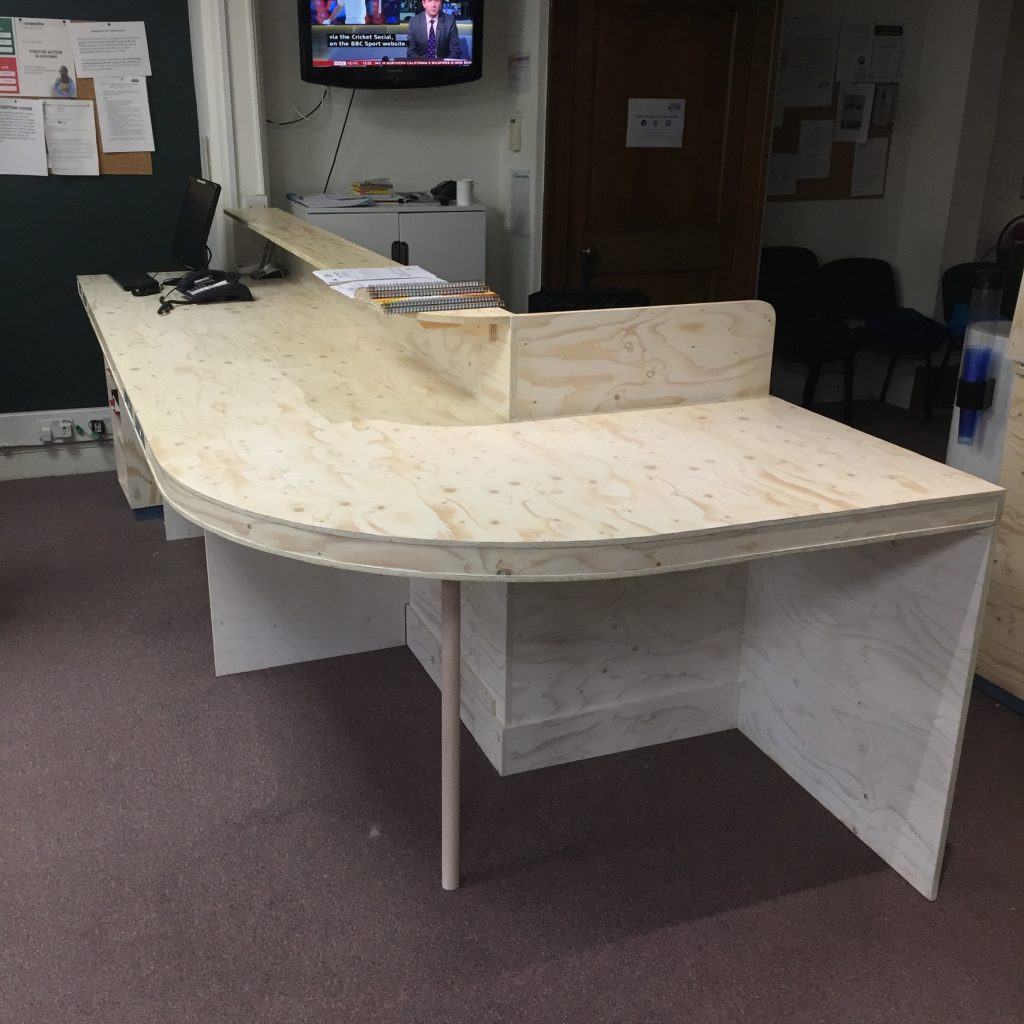 Reception desk and counter for Positive Action in Housing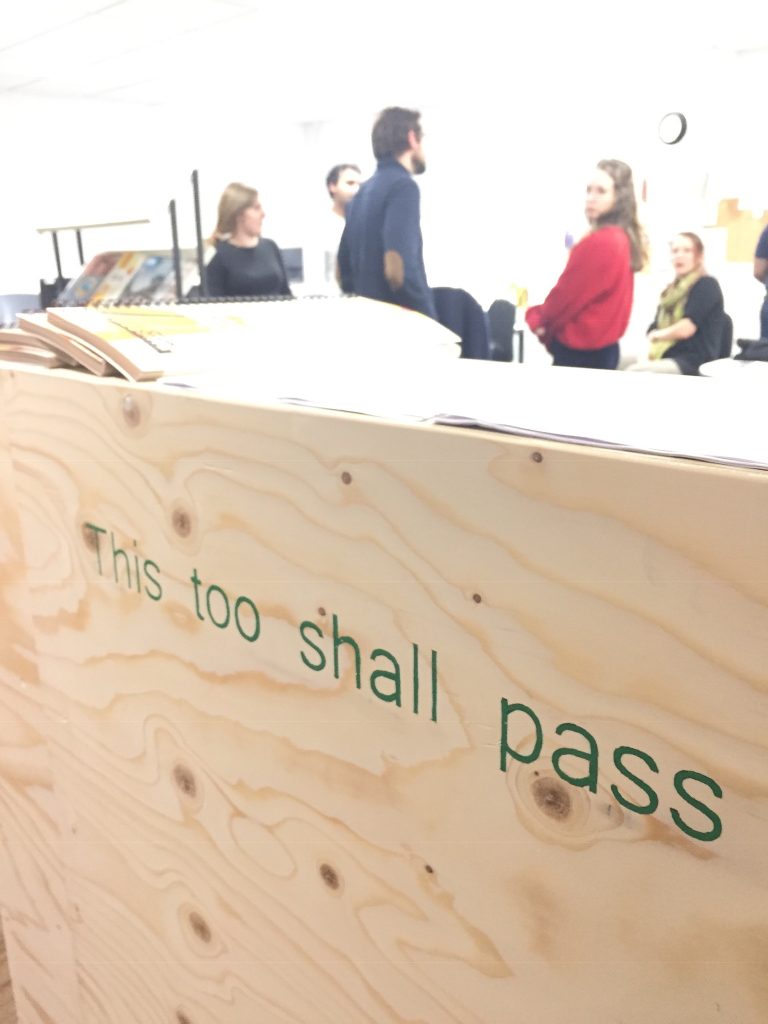 'Dirty Drawers' reclaimed drawer unit. Walnut & Birch Plywood. Commission 2018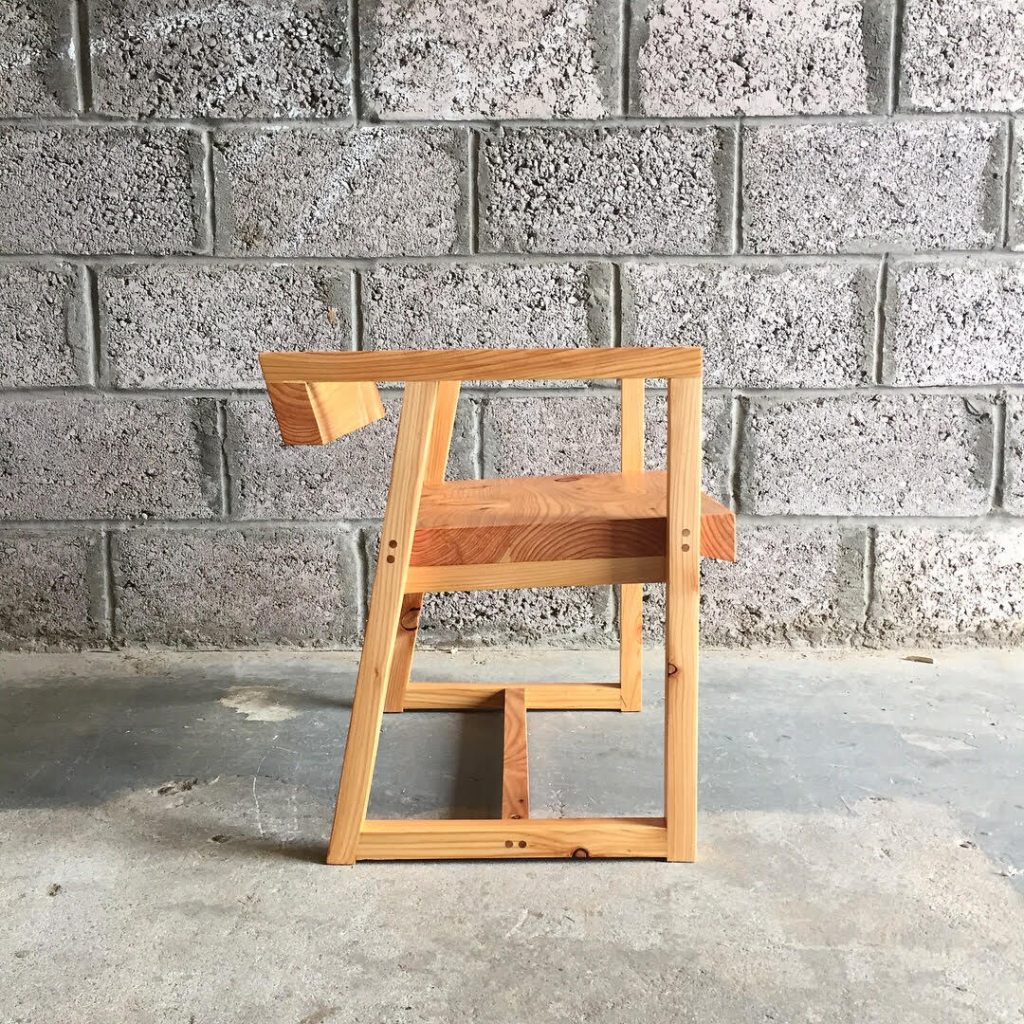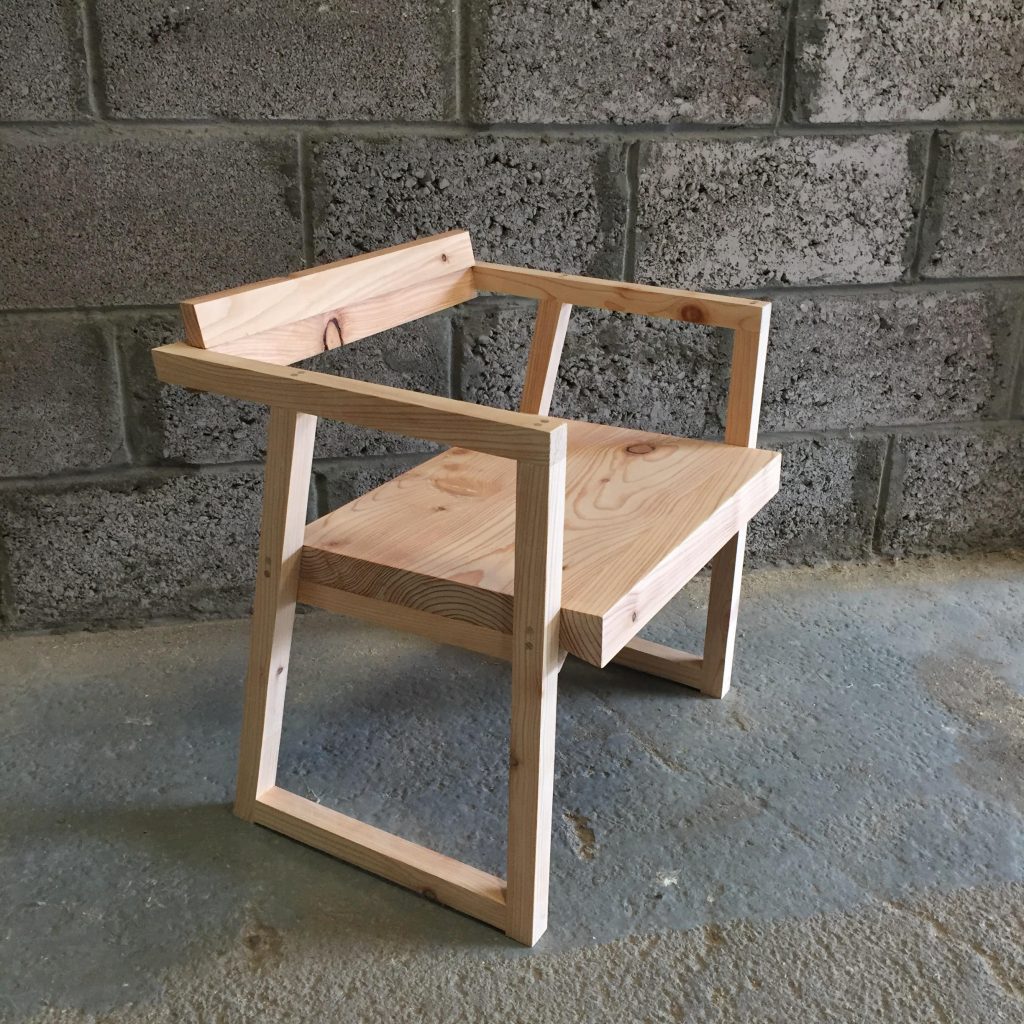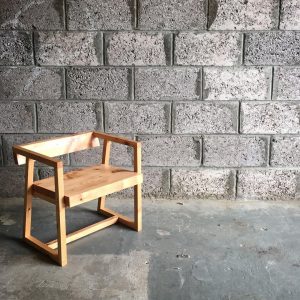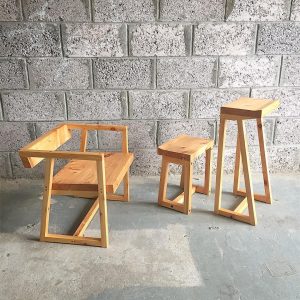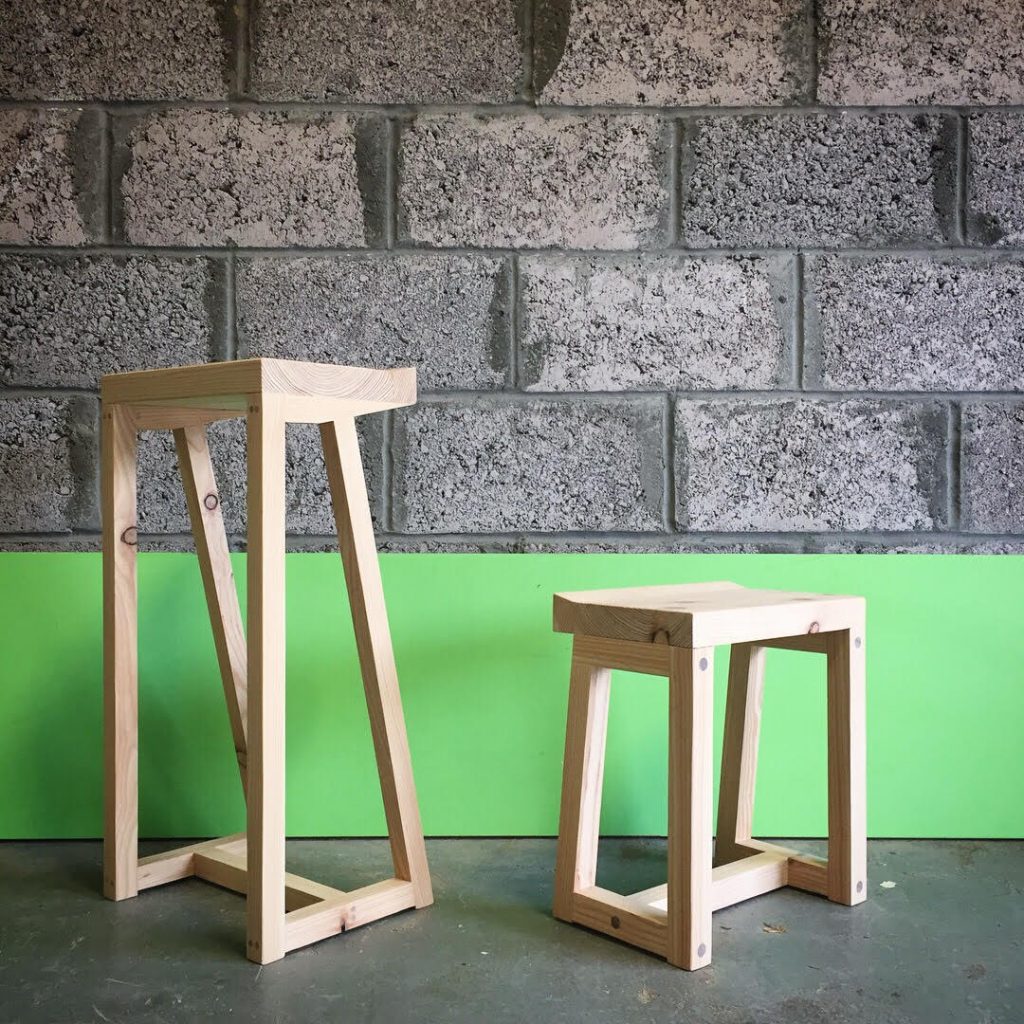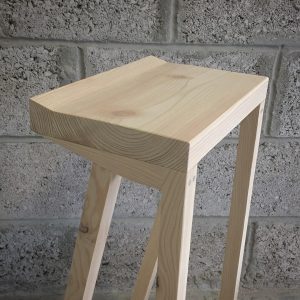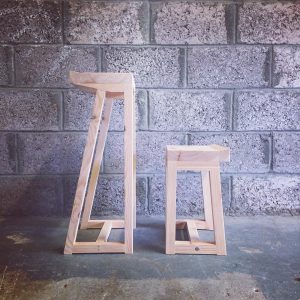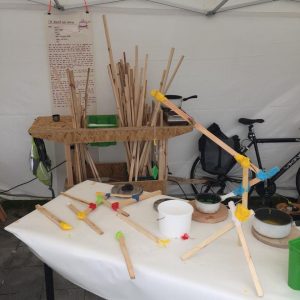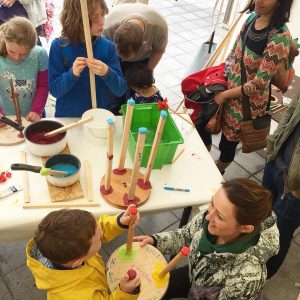 Mini Maker Faire July 2018 at The Riverside Museum, Glasgow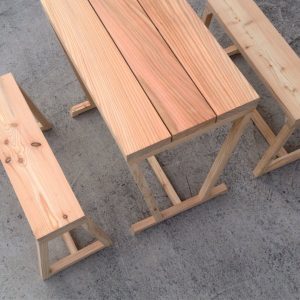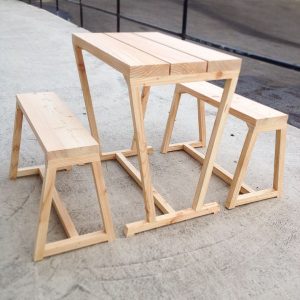 Scottish Larch, Garden Furniture set
Rig and furrow Bench, Icecream Architecture Commission 2018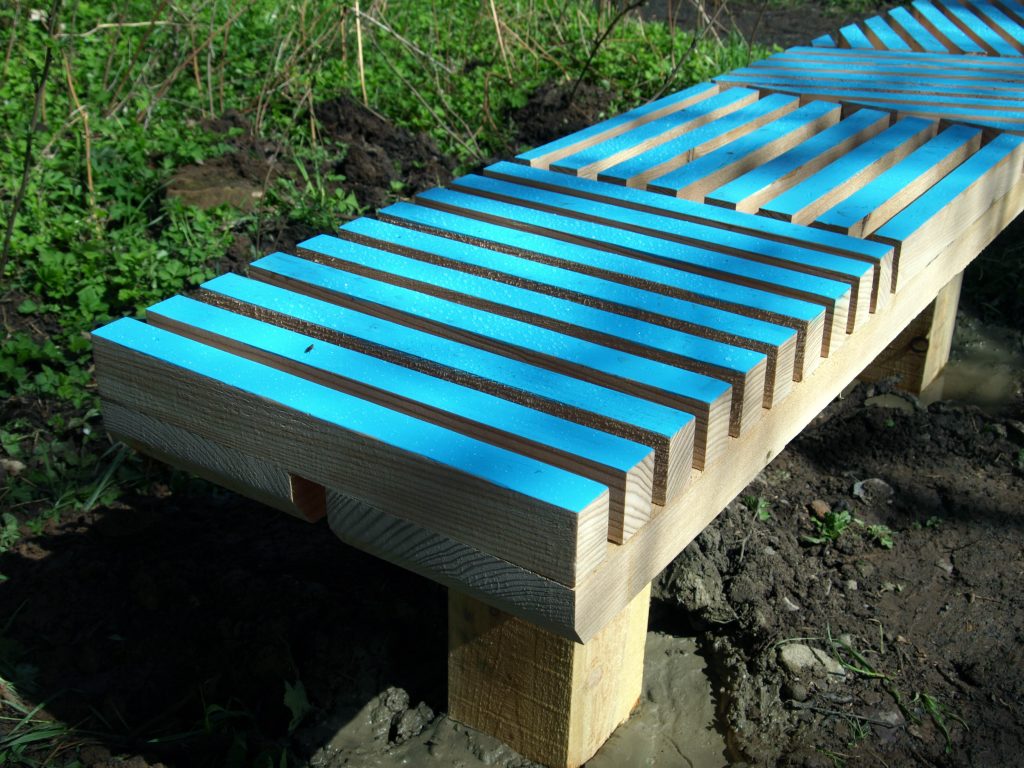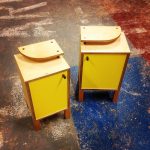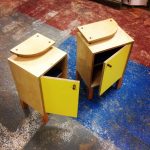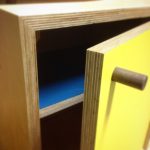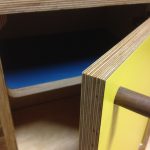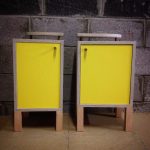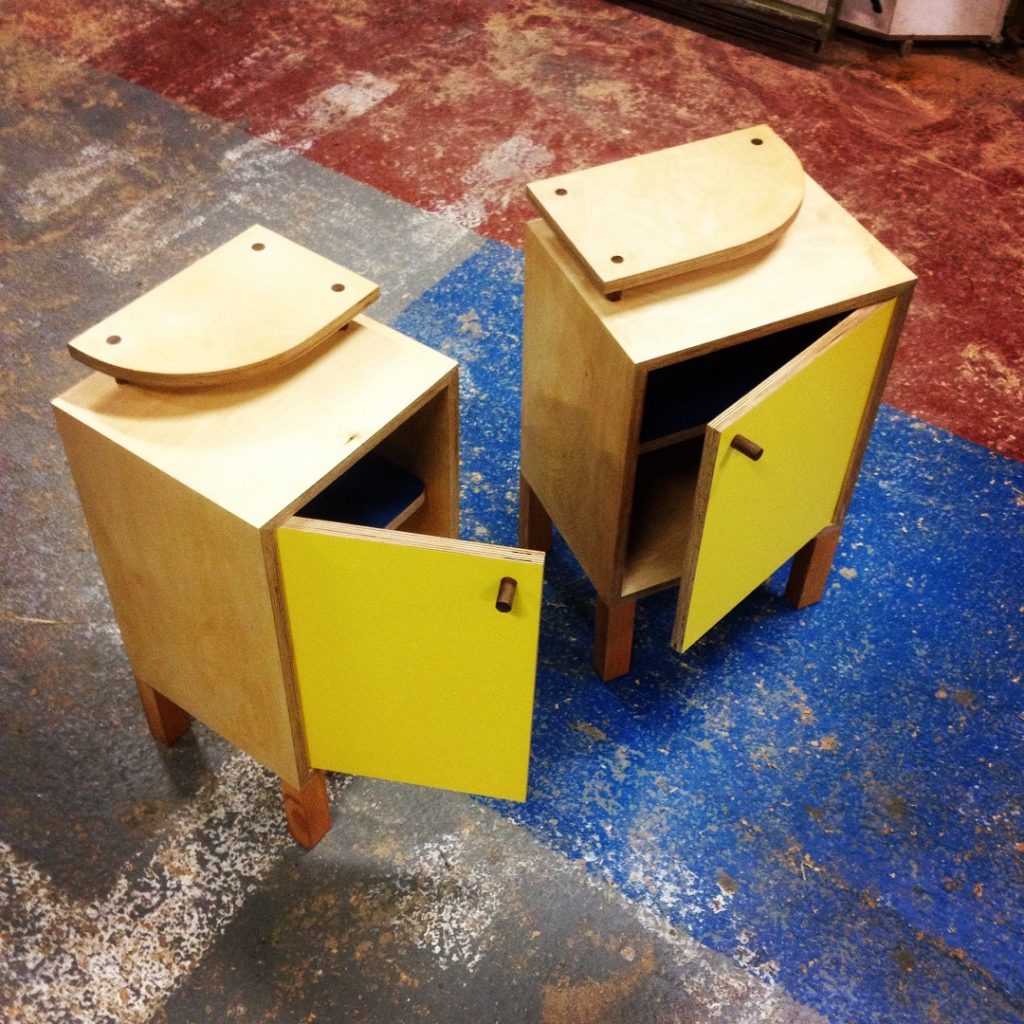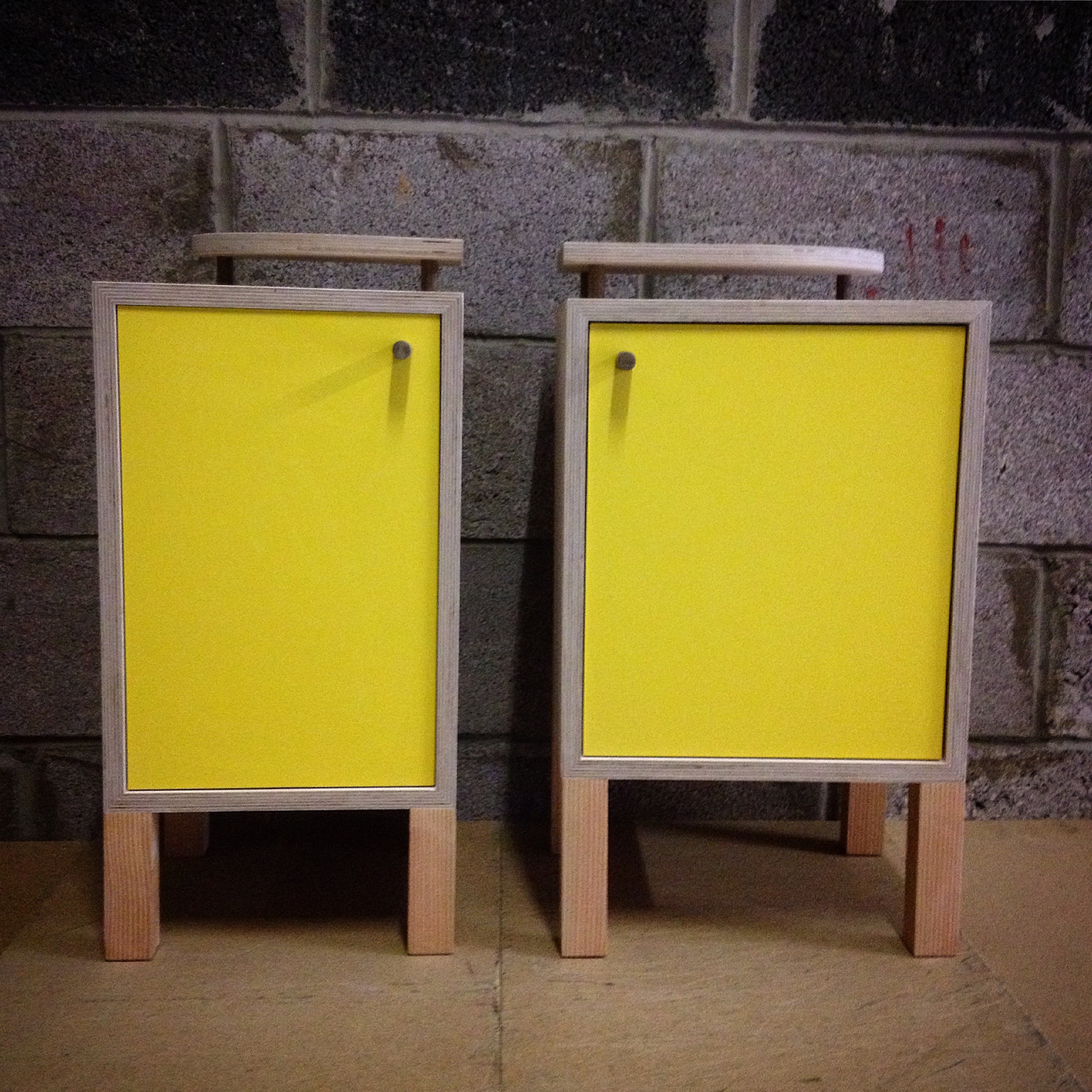 Bedside Cabinets – Formica, Birch Plywood and Douglas Fir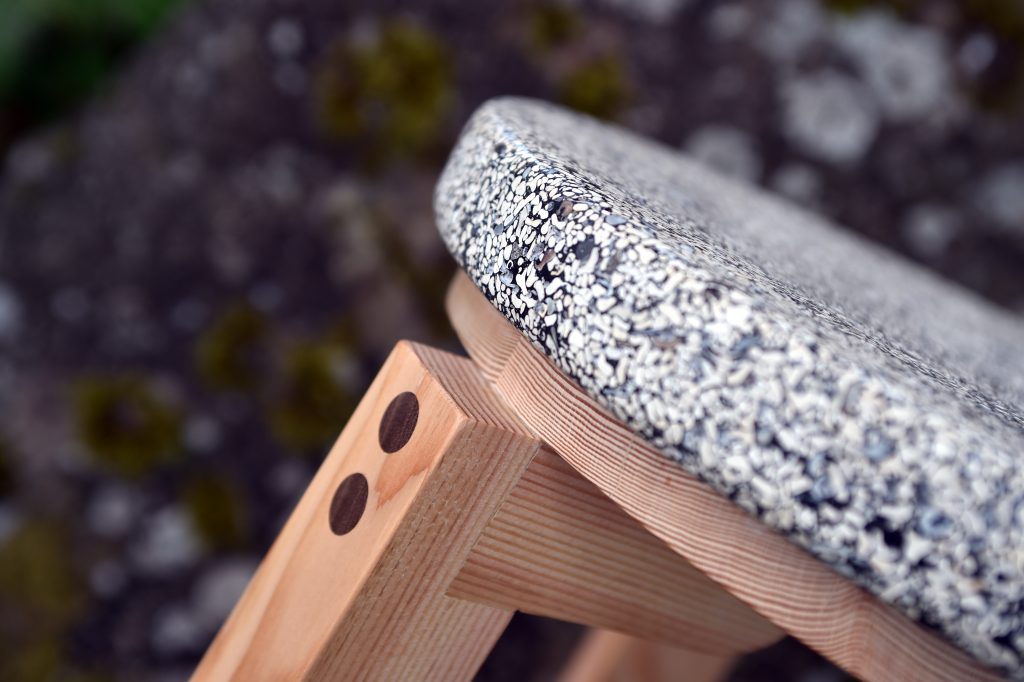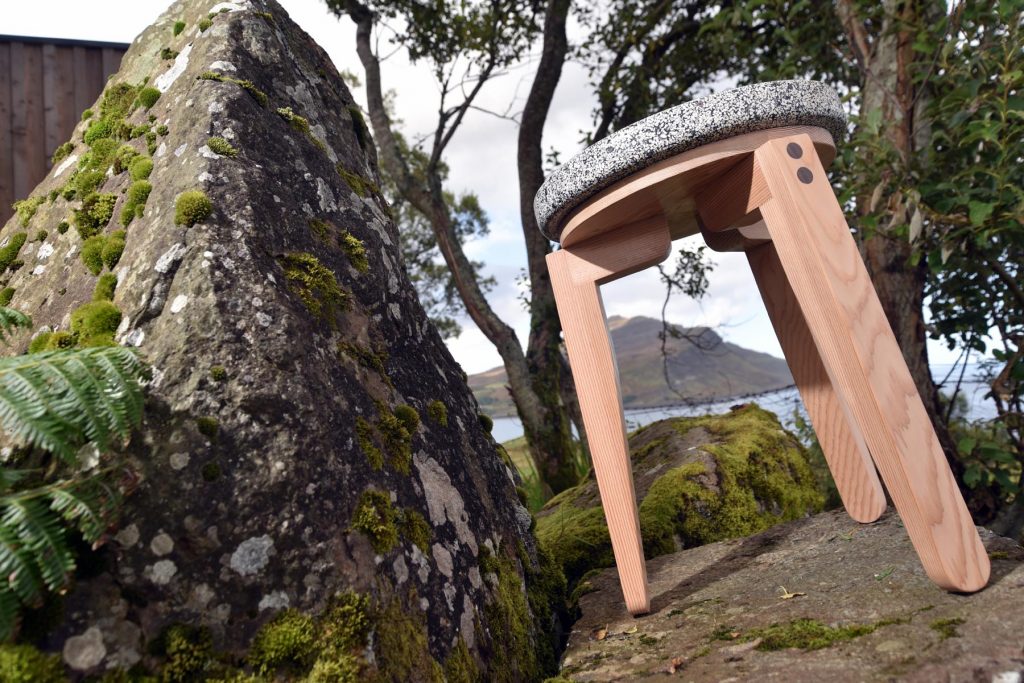 Maerl/ resin Stool with Douglas Fir legs (Collaboration with Ewan Thomson)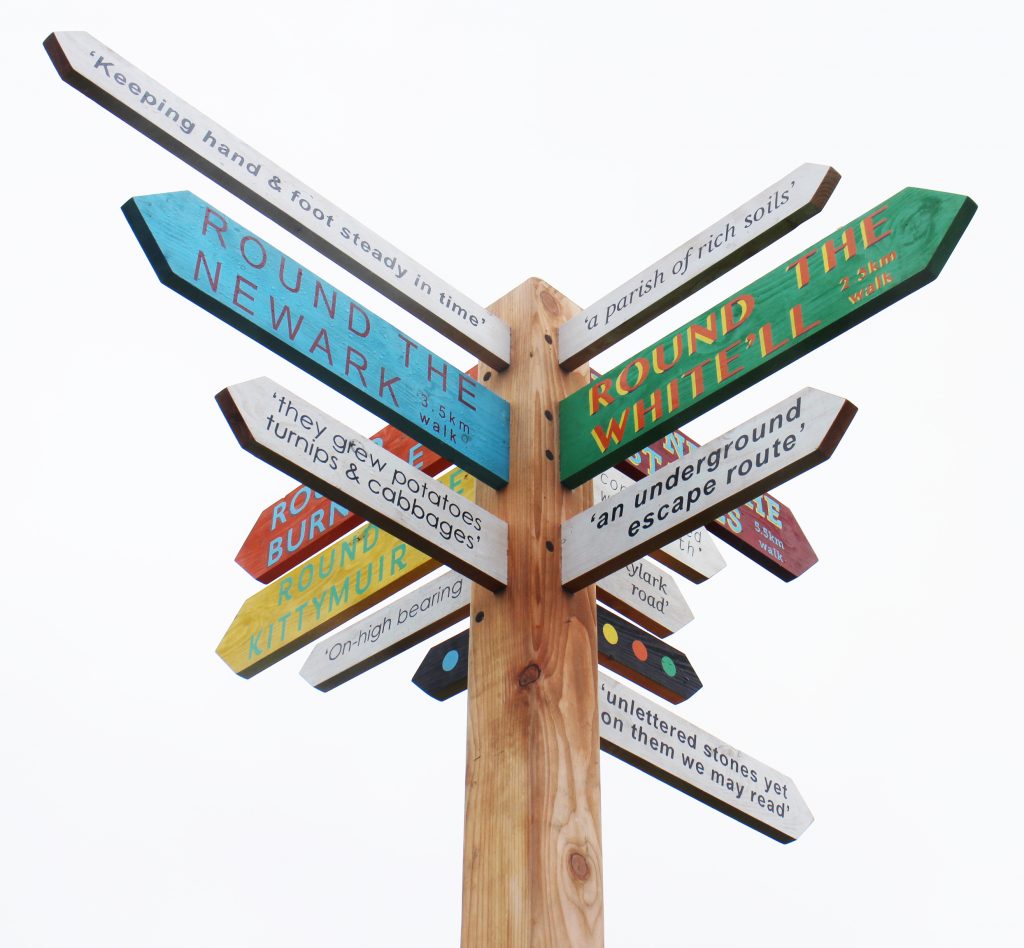 La Biciteca / Wee Spanish Mobile Library
Collaborative design tender and fabrication with Zoe Pearson. We entered into a competition to design and make the "Wee Spanish Mobile Library" for Club Soletes, a hispanic playgroup based in the West End of Glasgow. Our proposal was shortlisted, then selected by public vote to go forwards.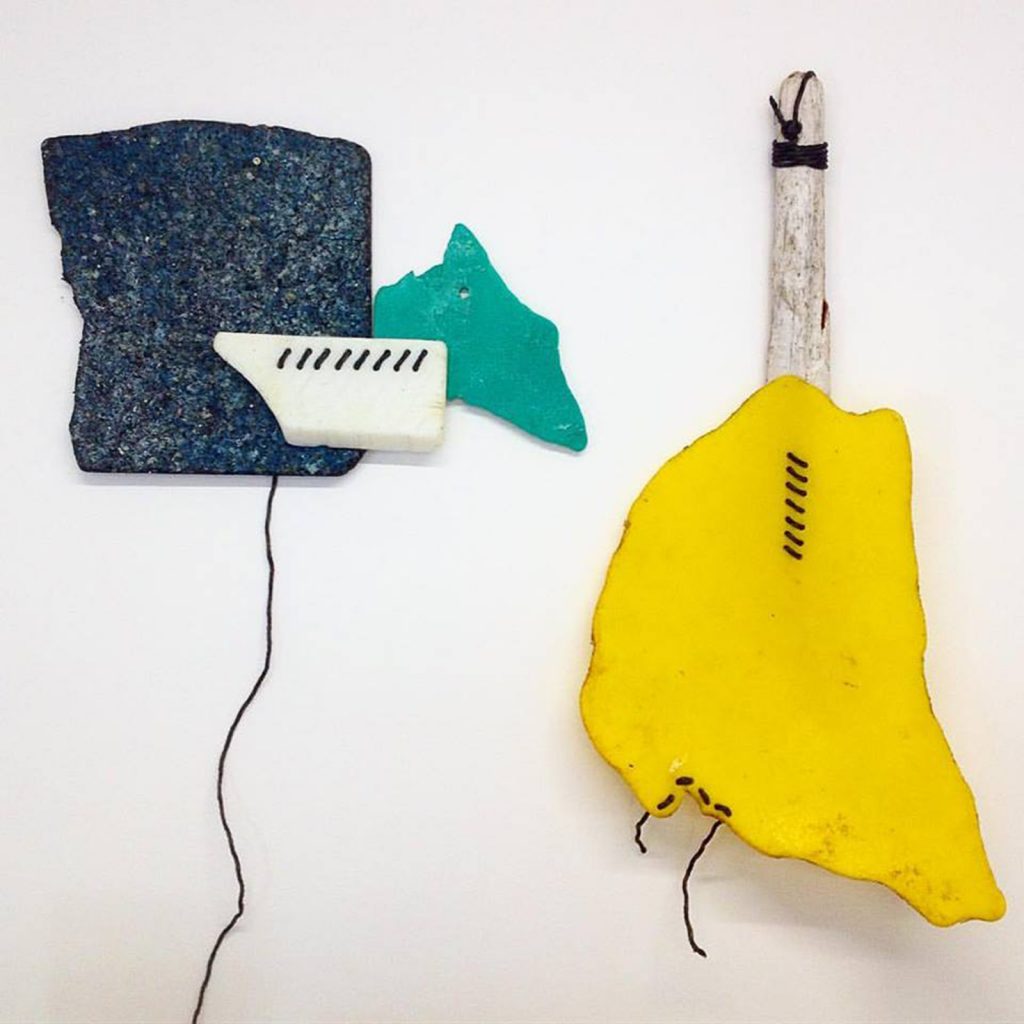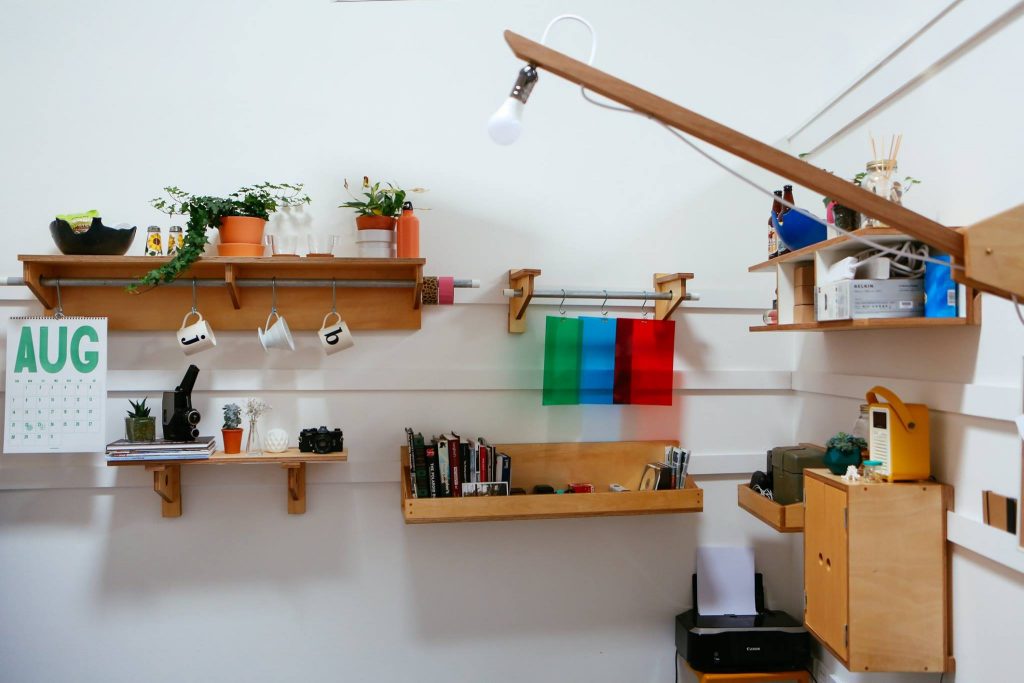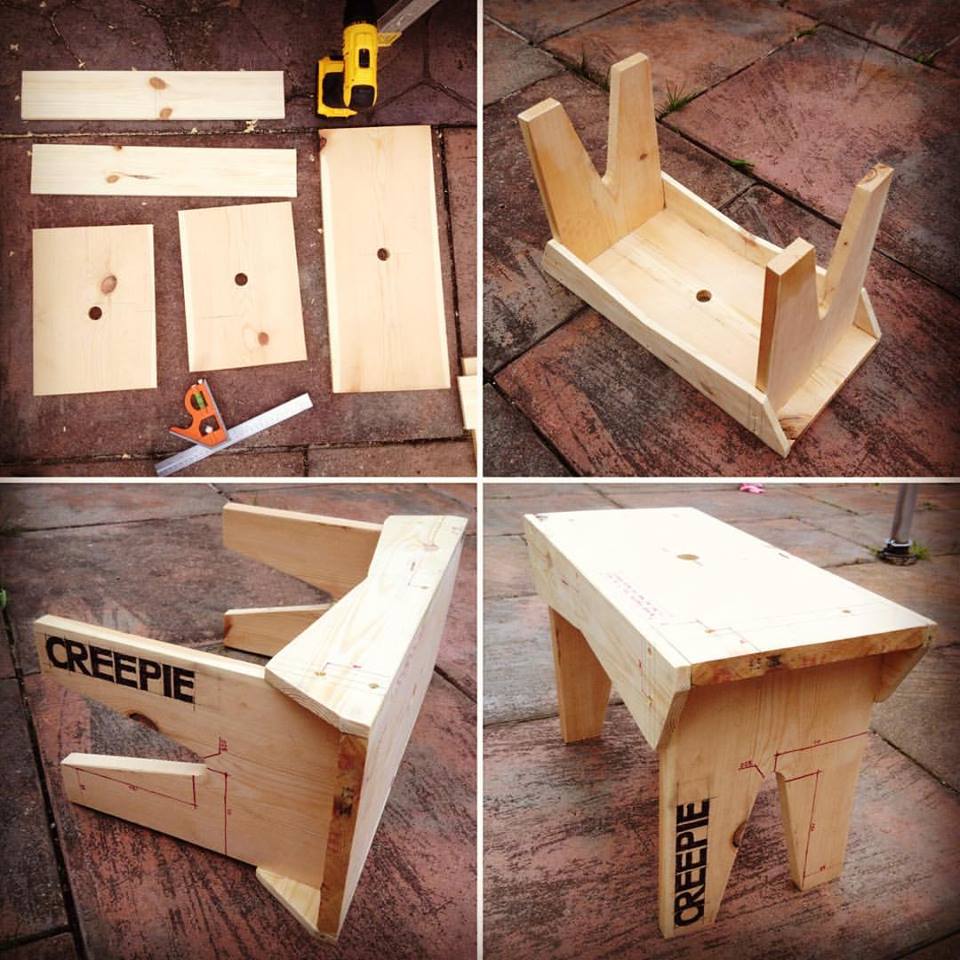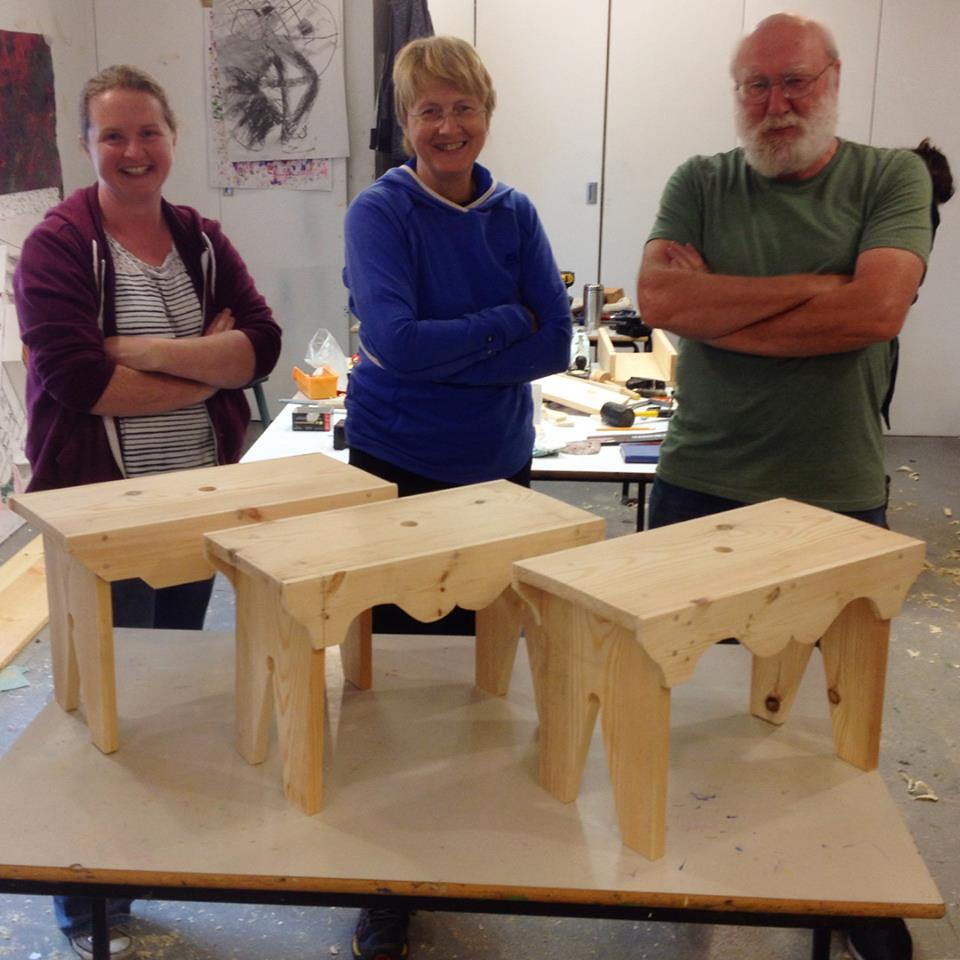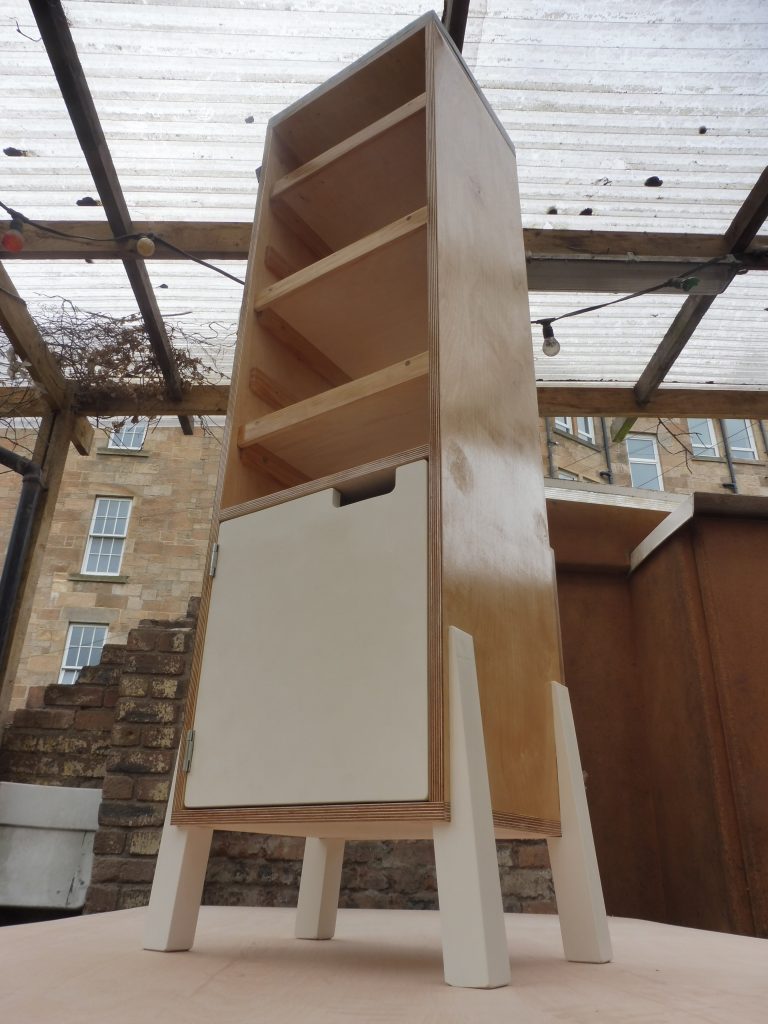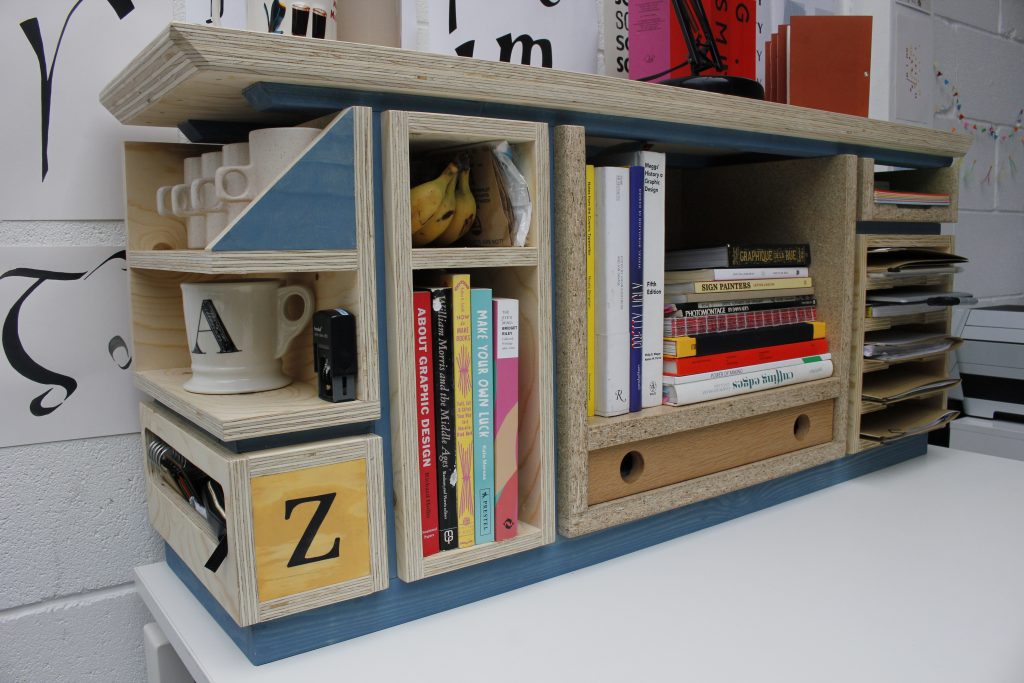 'The Cheeky Boys' Birch Plywood & Smile plastics: tall boy, small boy and naughty corner boy…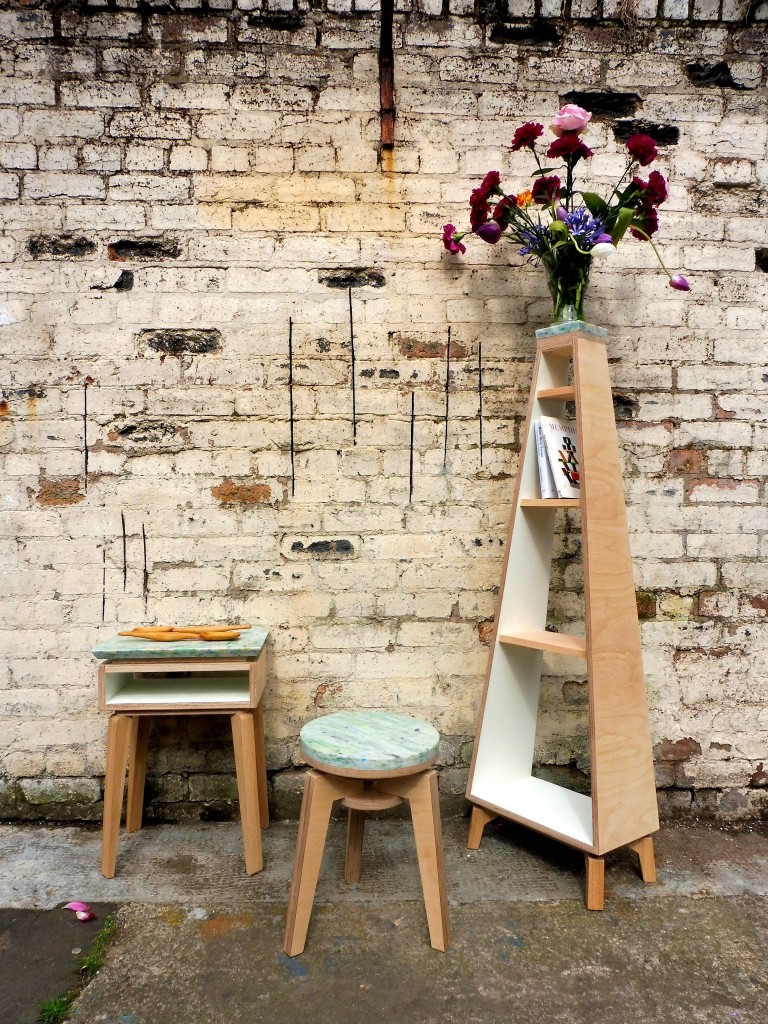 Grand Designs Live 2016 ExCel London May 2016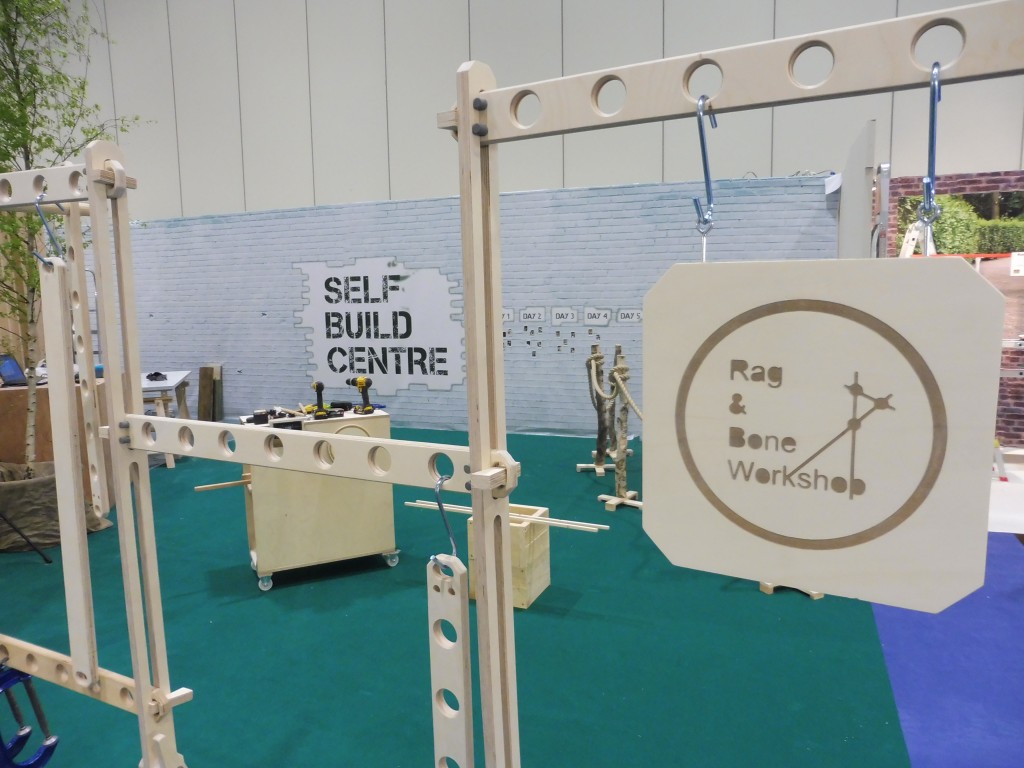 April 2016 Design and fabrication of a portable unit to aid the consultation of Weathering Change; an active research project investigating communities in North Glasgow's relationship to climate resilience and steps which should be taken to prepare communities. Commissioned by Icecream Architecture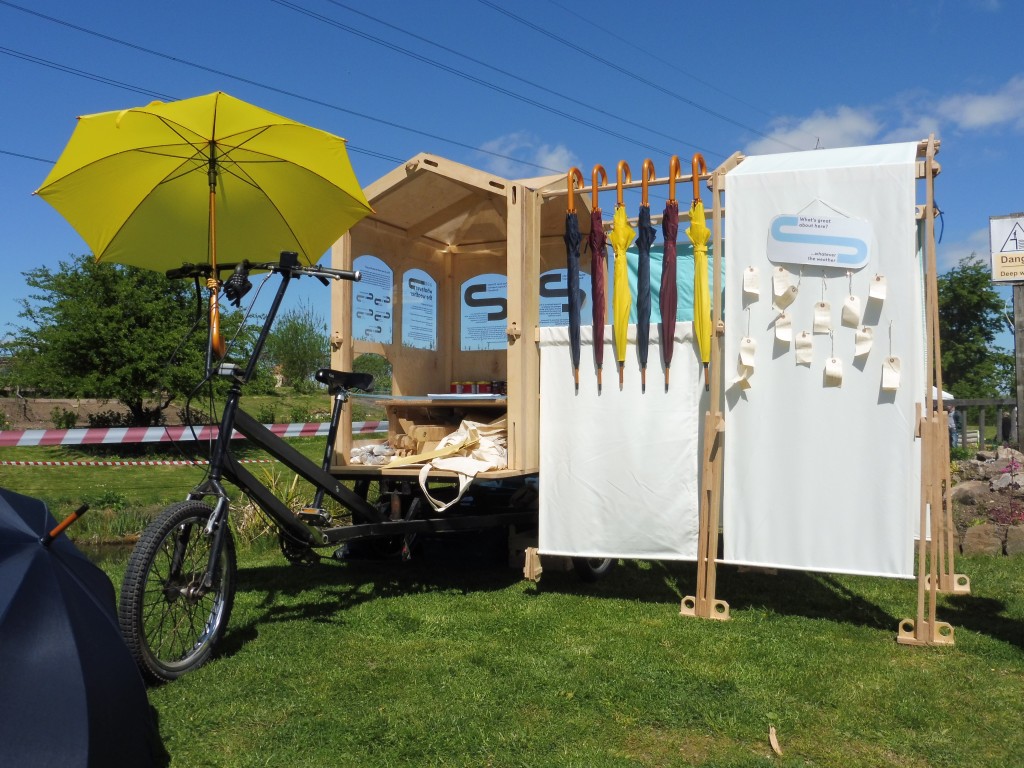 Zag desk tidy March 2016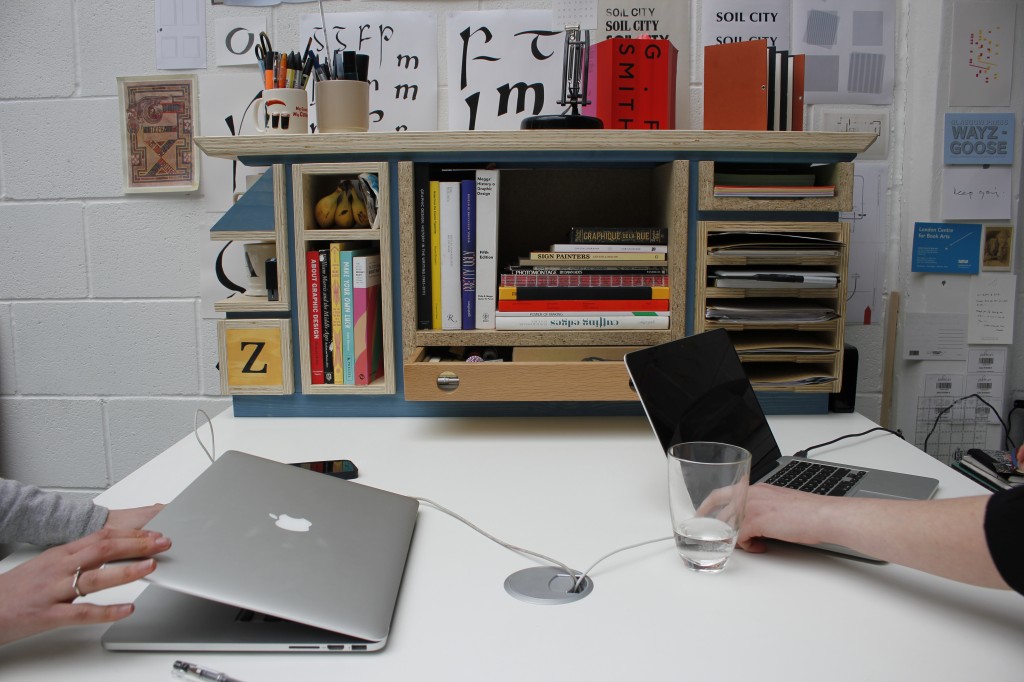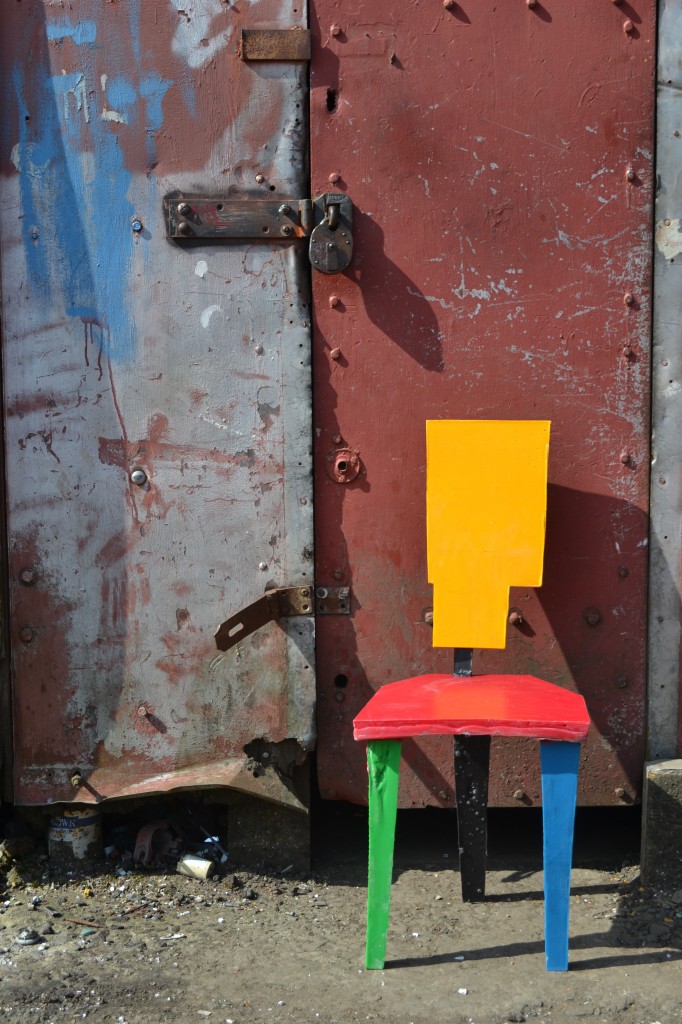 Rag and Bone China / Ceramics by Kevin Andrew Morris

10/10/13 Naked Craft Residency
10 days 5 Canadians 5 Scots 1 straw hat and a pole lathe! Naked Craft residency at the Scottish Sculpture Workshop – done!

02/05/13
Currently working on a complete renovation and expansion of TRAKKE handmade messenger bags workshop within the Glasgow Bike Station http://www.trakke.co.uk/